PathLabTalk
Register now to gain access to all of our features. Once registered and logged in, you will be able to contribute to this site by submitting your own content or replying to existing content. You'll be able to customize your profile, receive reputation points as a reward for submitting content, while also communicating with other members via your own private inbox, plus much more!
This message will be removed once you have signed in.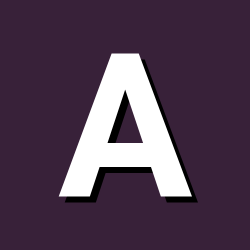 Content count

1,545

Joined

Last visited

Days Won

54

Country

United States
About AMcCord
Rank

Seasoned poster


Birthday

May 8
Profile Information
Gender

Not Telling

Location

Nebraska

Occupation

Blood Bank Section Supervisor
Display Name History
We use Cardinal Cat. SP1290-2. There is no statement on the box about research use only. These are not labeled as borosilicate tubes - maybe that's where the warning comes from.

We use use plain 'disposable glass culture tubes' from Cardinal and write on them with a Sharpie.

Our form is very similiar to the one DebbieL describes. We use ours in the same way - signature required, but not necessarily prior to transfusion. If the provider is being asked to sign for anything other than emergency release, one of our pathologists will contain them to discuss the patient's problem(s) and the risk.

We were using Typenex bands with a very rigid policy and quality requirements. The band is not a barrier method, but with our quality program, we were passing CAP inspection for years. However, it was getting harder and harder to get through inspection with that, so we had to come up with a new game plan. We've since added hand held devices to scan patient armbands at bedside for patient ID. Important for all specimens, not just Blood Bank. (And I will mention that we had a phleb, who no longer works for us, still manage to mislabel patient tubes with another name...twice...so don't think that is the solution that solves all problems.) Infusion clinic patients (some of whom are transfused) and some ER patients cannot be ID'd with the hand held device with our current computer system. Didn't solve our problem totally, but covered a lot of holes. Next step was to add the FinalCheck bands/lock system, which is a barrier method similar to what David described above. The band is placed on the patient when the specimen is drawn. Stickers with the code are placed on the specimen tubes when they are labeled at bedside. The stickers come directly from the patient's band which must be on an arm or leg at the time. The alpha code on the bracelet opens the lock on the bag the blood is placed in when we check it out for transfusion. Code appears only on the patient bracelet for nurse to see. Nursing staff was trained very specifically for the system before we rolled it out and it is a part of their annual and new employee training. Nursing service has a very clear cut and serious disciplinary action plan which would apply in any situation where a bag was cut open and they've made sure that all staff is very aware of it. I am happy to say that we have not had a single bag cut open since we started using the system over 2 years ago. Patient safety is a very important part of our culture, from the CEO down, so I think that helps. Another bonus is that the alpha code also appears on the FinalCheck band as a bar code that is readable by the Echo. If we need to perform testing in emergency situations before we have orders in the system, we can use the FinalCheck barcode for testing. I'm not going to suggest that this system is foolproof, because it's not, but we've closed a lot of holes. We've passed CAP and JC inspections since implementation with no concerns or issues.

We pick up admission errors in Blood Bank on a fairly regular basis, especially with outpatient registrations. Patients with language barriers can cause admission problems - the name may change because someone misunderstood what the patients name actually is because it is unfamiliar in spelling or from a different culture. Similar names, clerical errors with spelling and birth dates, patients who self-identify differently one visit to the next, etc. It is important to be very careful - admissions staff are not uniformly diligent about carefully confirming patient ID and making sure that the correct historic record is selected. Simple human error because of distraction or interruption happens. It can be a big problem for reference work because the only patient info we have at that time is what was received from the patient's clinic registration. When the patient is admitted through our doors later on we have to decided...same patient with errors or different patient. I preach to staff that we must never assume, always check.

We require a current type with each inpatient visit. If they are an inpatient for 12 days, one type is good for the whole visit as long as their Blood Bank ID bracelet is still on their person. OP, ER - new type with each visit for most patients. However, we will make an exception for an OP who is receiving Plts (or FFP) multiple times per week. In that case, we allow the patient to receive product with one initial blood type as long as they have their ID bracelet on or an outpatient ID card with them (prefer the bracelet, if possible). That is an exception that is approved by me on a case by case basis with our medical director's blessing. Another exception we'll make is for the occasional OP who gets admitted to the ER or as an IP before they've received product we've prepped for them. If their Blood Bank ID bracelet is on them when they come into ER/admitted, we will allow transfusion without additional testing. Just request a transfuse order from the hospitalist or the on call Oncology provider.

If we can't scan the patient's bracelet to ID them (along with the standard ID of tell me your name and birthday, plus looking at the band for same + medical record #), we require a hand labeled tube. If there is a barcoded armband that can be scanned to print the label at bedside, then we label with a printed label. Unfortunately, our outpatients, our infusion center patients and some of our emergency room patients have to be hand labeled.

Our rule is 4 hours after it leaves the fridge or cooler.

We've been working hard on training for emergency release for all nurses. Every new hire comes into the lab and gets a pep talk from me and our medical director about emergency release, mass transfusion, observing closely for transfusion reaction and patient safety/patient ID. We include emergency release and mass transfusion because these requests can come from almost anywhere before a patient is transferred to the OR or ICU. Included in the discussion is expected turn around times. We give them 5-10 minutes, depending on how many questions are asked. This is in addition to the education they get as a new hire, which includes all of those topics. Annual skills assessment for all nurses also includes these topics. It is starting to pay off. (Ironically, the department that struggles the most with this is the ED.) If we get 'excited' requests for blood 'right now' out of the blue, we also offer uncrossmatched blood and make it clear that the provider has to sign for it. If they take us up on that we know it's serious. How did we get this to happen? - occurrence reports that brought problems to the attention of nursing management and the involvement of Quality.

AMcCord replied to pbaker's topic in Equipment

I have one planned for later this year. The monster would definitely be more fun than weak D.

If it was pooled with an open system, you would definitely be looking at 24 hours, so that probably doesn't apply. Personally, I would check with your blood supplier for the answer to that question. When I've done that for similar questions, sometimes they've had to research the answer and have been surprised at what they've found out.

Has it been pooled in an open system or a closed system?

I also like AntibodyCheck. You receive files by email monthly with the antigrams for your screen and panel cells. Those files are downloaded/saved in files accessible to the software and it does the rest.