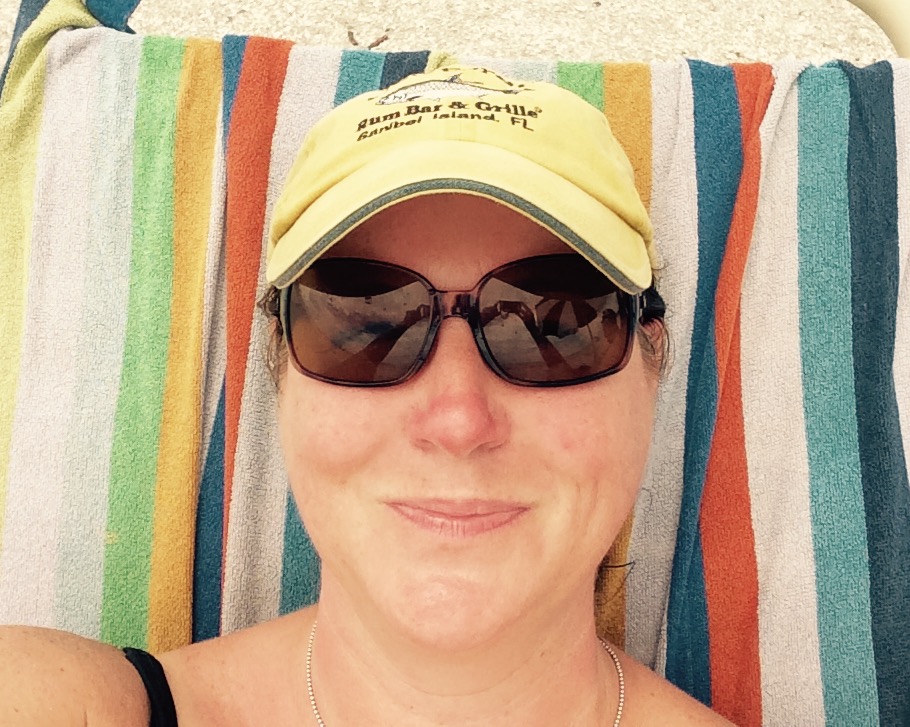 Store
Profiles
Forums
Blogs
Calendar
Gallery
Downloads
Glossary
Links Directory
Questions
Jobs
Everything posted by Carrie Easley
It's a two component epoxy.

Here is the set-up we use...

If at all possible, define a pre-admission process so that a T&S can be drawn prior to the day of surgery. No one is happy when they find-out that the patient on the table has an antibody that will significantly delay packed cell availability. I would also "make friends" with your Perfusion team. Ours are the TEG experts in the OR, and help to guide the component utilization. We still reserve two platelets for a CAGB, but rarely transfuse these patients.

Just FYI... RadSure can now be stored @ RT.

The code is P9044. It's about 25% more than frozen plasma from our supplier.

We are a level II trauma center that averages 4-5 MTP's per month. We have an order set built in our hospital information system that includes baseline labs, hourly labs, TXA bolus/infusion, and eight rounds of blood components (48 packed cells, 48 plasma, 8 plateletpheresis, and 70 units cryo). The components cross to our BB LIS (SoftBank). We issue rounds until told to stop by patient care staff. We either select/issue or emergency issue based on how much of our compatibility testing is completed. Although we use the Epic blood product administration module (BPAM) for most transfusions, it's currently too clunky for MTP. We issue paper transfusion records generated by SoftBank for the RN's to document on. These are returned to the Blood Bank so that we know what was given & when. Any missing documentation is included in the comprehensive review that takes place after each event.

We have a similar policy. We only request the second draw if they order packed cells w/ historical type, though. Our high-risk deliveries also get a type and screen. My issue is when we need to turn the ABRH specimen into a full T&S (adding the ABSN to the existing order). We have not found a way for Epic to automatically add-on to a BB specimen like they can in other areas. We also have a BB Hold tube, but the issue is the same...if they order testing, we have to manually go in to Beaker & add collection info. Has anyone found a true add-on method that interfaces f/ Epic to Soft?

New question Does anyone have a good workflow for adding an antibody screen onto an existing ABRH? We frequently run into this in our L&D (ex. Mom comes in planning for a vaginal delivery, so they order an ABRH. She turns into a C-section, so they want a full T&S). Since Epic sees Softbank as a reference lab, we can't get the add-on without the banker manipulating in Patient>Orders>Modify. I'd appreciate any insight! ~Carrie

They are just 400 mL transfer bags made by Charter Medical. Item # T3104

Me We use Epic/Beaker with SoftBank.

Chhibber V et al. Is group A plasma suitable as the first option for emergency release transfusion? Transfusion 2014;54:1751-5. Cooling L. Going from A to B: The safety of incompatible group A plasma for emergency release in trauma and massive transfusion patients. Transfusion 2014;54:1695-1697. Isaak EJ, et al. Challenging dogma-Group A donors as universal plasma in massive transfusion protocols. Immunohematology 2011;27:61-65 (NOTE: Free pdf download of full issue). Mehr CR, Gupta R, von Recklinghausen FM, et al. Balancing risk and benefit: maintenance of a thawed group A plasma inventory for trauma patients requiring massive transfusion. J Trauma Acute Care Surg 2013;74:1425-31. Zielinski MD et al. Emergency use of prethawed group A plasma in trauma patients. J Trauma Acute Care Surg 2013;74:69-75 Some of these are several years old. A quick search will literally provide dozens of articles. It was well publicized @ AABB 2018 and the Blood Bank Guy has a podcast from August 2017 that provides more info.

Just got the book today (as well as the positive DAT work-up counterpart)! Looking forward to incorporating these case studies into new employee training.

We use type A liquid plasma (never frozen) for traumas and massive transfusions until type-specific/compatible can be thawed.

Congrats!!! I think many of us have our own version of Malcom in our mind 🤓

An amazing honor and well-deserved. The knowledge you share spans continents and grows exponentially!!!

That's awesome Mabel! Is this workflow just in OpTime, or can it be used in other settings?

Interesting! Could you please share the size/complexity of your transfusion service?

We are also Softbank/Epic users. We currently use a BB armband for alias patients, but are moving away from it. Even with patients admitted with an alias, we have at least three unique identifiers without the BB armband. The patients are rapidly admitted with a unique, pre-built, never to be repeated alias name, an MRN that will stay w/ them the entire admission (merged to a prior MRN after discharge if applicable), and the CSN/stay number that stays with them throughout the admission. These pieces of info are on hospital armband, specimen labels, transfusion records, and all compatibility labels. Even after MRN's are merged, you can search for the alias MRN and it will take you to the actual MRN. It's all extremely traceable. We have experienced multiple traumas and MTP's simultaneously. I was told that Epic does not offer a field for the BBID.

Malcom is, of course, correct. Epic is a hospital information system/electronic medical record. They have a laboratory module called Beaker, but do not have a blood bank information system. Epic users have to integrate a stand-alone B.B. system (Meditech, SoftBank, Sunquest, etc...) with it. Epic has a blood product administration module (BPAM) that allows electronic scanning of patient and unit at the bedside (in lieu of paper records). It's not really fast enough for a massive transfusion situation at this point so we struggle to find an alternative in the most stressful times. Rover is a handheld device that phlebotomists use for positive patient ID and real-time collection label printing.

We are an Epic user and use BPAM for everything but MTP, Trauma, and uncrossed units. Surgery is an interesting hybrid of paper and OpTime (Epic anesthesia module). I chair our MTP committee, and BPAM is simply not fast enough for rapid administration at this point...it basically creates a flow sheet of documentation for every unit. I've seen a mock of an MTP module, but so far it's only for Op Time (not trauma bay, L&D, EMD, cath lab, etc...) We have, however, created some ways to get the units documented on paper into the patient's I/O. We don't use Blood bank bands for most patients, but were still using for patients admitted with an alias (most trauma admissions). We are about ready to discontinue in that setting as well. Rover is a great thing! What B.B. system are you on? I'm happy to share all we have learned the hard way. Message me, and maybe we can find a time to chat?

I was there as well! He was an excellent speaker. We should find a way to post when there is an upcoming B.B. event so that some of us may meet in real life.

We match Rh/K/Fya for all peds SS patients and all adult SS patients who have made at least a single RBC alloantibody. We make every effort to send warm autos for RBC genotyping and match everything we reasonably can. Our blood supplier maintains an online antibody registry for their customers, so it helps with continuity of care if people hospital hop (assuming all customers utilize it).

Virtually same workflow. We set for 3 days post-op; maximum 14 days from draw as long as not pregnant/transfused in last three months. Our latest upgrade (25.3.1) automatically resets outdate if patient happens to get a packed cell in that pre-op window.

The fetal screen definitely has its place...just not for antepartum bleeds (at least the kits I'm familiar with). I keep hoping our Hematology department will bring flow in so we can ditch the K-B!!!