PathLabTalk
Register now to gain access to all of our features. Once registered and logged in, you will be able to contribute to this site by submitting your own content or replying to existing content. You'll be able to customize your profile, receive reputation points as a reward for submitting content, while also communicating with other members via your own private inbox, plus much more!
This message will be removed once you have signed in.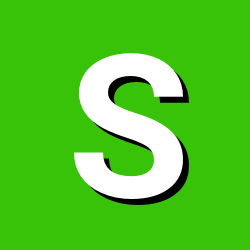 Fetal Screen/Fetal Maternal Hemorrhage
Started by sarara26,

2 posts in this topic
Create an account or sign in to comment
You need to be a member in order to leave a comment
Sign in
Already have an account? Sign in here.
Sign In Now
---
Similar Content

By KtVl

Hi all,
I'm trying to find out the similarities and differences around the world (but particularly in Europe) for guidelines related to measuring fetomaternal haemorrhages and issue of anti-D.
I'm particularly interested in which countries issue anti-D and don't estimate the FMH, what formulas countries use for calculating doses, what tests different countries use, whether the FMH is measured in whole blood or packed cells, whether different countries use the 1.22 muiltiplier to account for the different sizes of red cells... Not a small list I know.
I've found a few international guidelines already so here are some useful links
UK guidelines for all Transfusion related things are here http://www.b-s-h.org.uk/guidelines/
Irish guideline on the use of Anti-D http://www.hse.ie/eng/about/Who/clinical/natclinprog/obsandgynaeprogramme/antidprevrhd.pdf
Australian guideline on the use of anti-D https://www.ranzcog.edu.au/RANZCOG_SITE/media/DOCMAN-ARCHIVE/Guidelines for the use of Rh(D) Immunoglobulin (Anti-D) (C-Obs 6) Review November 2015.pdf
Australia/New Zealand guideline on measurement of FMH https://www.anzsbt.org.au/data/documents/guidlines/ANZSBTguide_Nov02a.pdf
Canadian guideline on the use of anti-D https://sogc.org/wp-content/uploads/2013/01/133E-CPG-September2003.pdf
Please add links to this forum
Many thanks,
Katy Veale
 


By labguru

Mother is O negative, baby is A negative. The DAT on the baby is positive, so the Weak D is inconclusive.
According to the limitations of the FMH screen, if you have a weak d (which we don't know if it is or isn't because of the positive DAT) you must use a test to detect feto-maternal hemorrhage other than the screen. We send out a KB for this determination. However, the limitations also state that "in cases of ABO incompatibility between mother and child, the mother's natural ABO antibodies may destroy any fetal cells in the maternal blood specimen before testing is performed. This is true for any method of detecting fetal cells in the maternal blood."
So my question is would you send this ABO incompatible specimen out for a KB or would you just issue the mother one vial of Rhogam and not worry about the KB since nothing may be detected? This was an uncomplicated vaginal delivery.


By donnawac

Currently the procedure for our rosette testing requires using a coverslip on our slides.  Does anyone else do this?