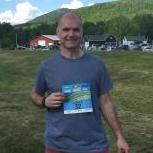 We're excited to have PathLabTalk turned back on.  We think you'll like the many new features of posting on the site.
Before you can use the site you must follow these steps.  You will not be able to post unless you do.
If you are still logged into the site, you must log out. Clear ALL of your cookies related to the site and ALL of your browser cache. Close your browser. Reopen your browser and log in. You must do this for each device you use for the site, including mobile devices. The site may look a little different, but most of the features we previously had should still be there, plus there are many added features.
Most links you had prior to the upgrade will no longer work, please reset your favorites.
The new editor automatically adds a paragraph return when you press enter, so no more need to press enter twice when starting a new paragraph.
Some forums have been eliminated to streamline the look of the site.  In particular, the Hot Topics forums have been eliminated.  All of the topics have been preserved, just moved to their correct forum.
We're excited to announce a new option, Premium Membership.  This site has remained completely free for your use for over 10 years and will always remain this way.  There is now an option to help support PathLabTalk and use a few more features the site has to offer.  You can learn more by clicking the Store tab at the top of any page.
There may still be a few items that are a little "buggy", we are working hard to fix those items.  This was a significant upgrade, and these types of upgrades often come with a few items that need cleaning up.
If you have any issues or need help using the site, please use the live help link on the left of any page – and please be patient waiting for your response, this is a big upgraded, and while we expect it to work well, there are always hiccups.